不用黄金装备!不用去雪场!零技术省钱玩雪入坑:可以玩Toboggan的公园盘点

虽然今年温哥华变温哥"滑"
温哥华在线抱怨:
暴雪订单投递错误,
多伦多你赶紧来取你的包裹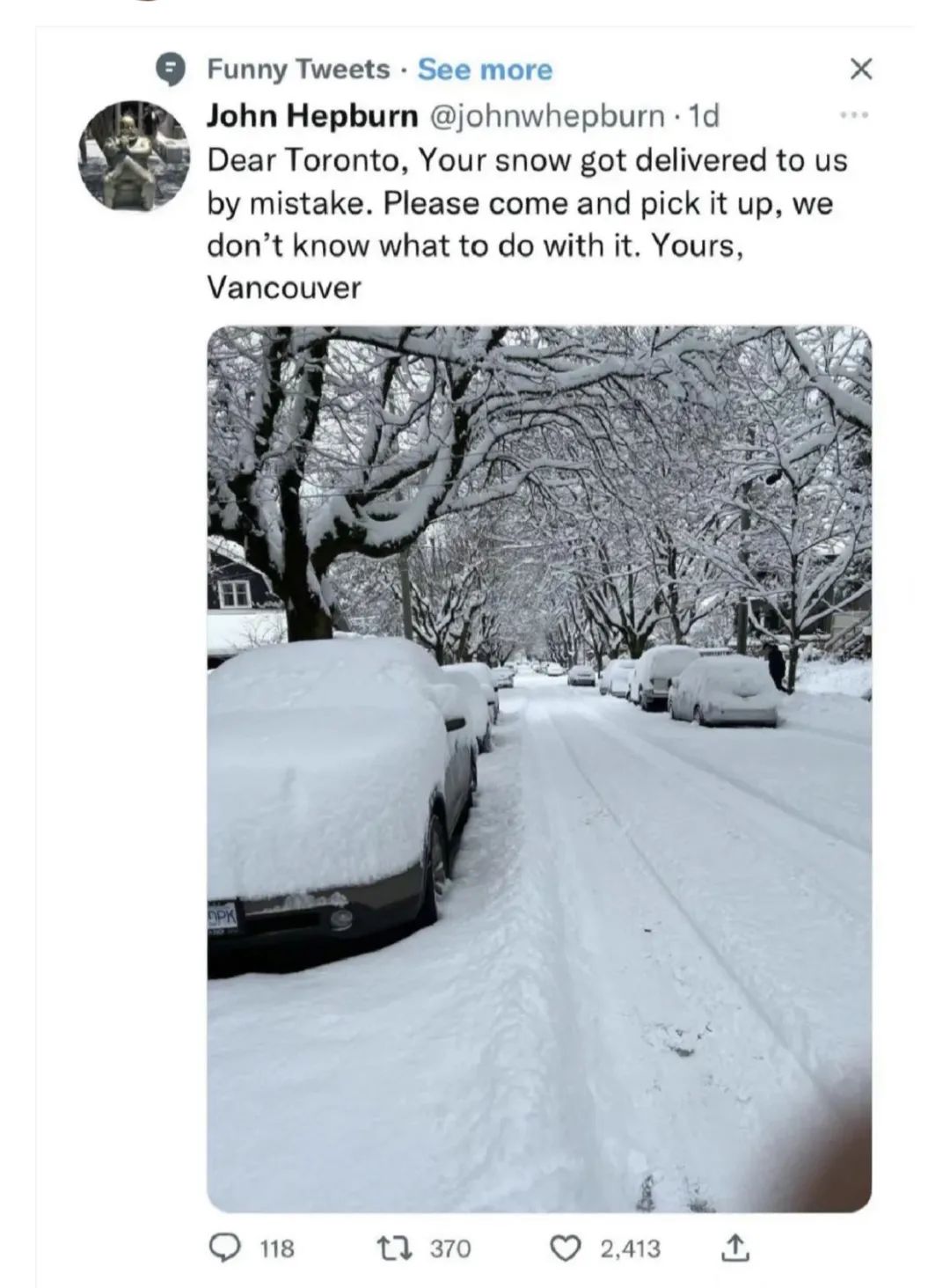 但是小编想替土狼屯对温哥滑说一句:
finders keepers!
是你的就是你的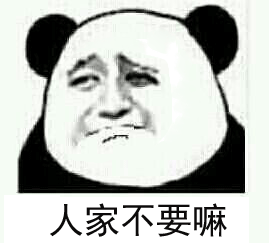 冬天的土狼屯向来最不缺的就是暴雪
老天爷雨露均沾
分分钟给多伦多也来一个暴雪大礼包
让家长们铲雪铲到怀疑人生
但是,对孩子们来说
好玩的才刚刚开始~
之前小编推荐了零技术玩雪:snowtubing
但snowtubing对于场地要求的还是蛮高的

一般都需要去专门的雪场
小编今天再推荐一个
比雪地轮胎还要省钱省时省力
零技术平民乐玩雪
"滑雪坡"必须安排起来啊!
每年小编都要带娃去玩
毕竟这个活动
全家人都可以玩
不用花钱又好玩!!!
小小一个雪坡
孩子们就能玩得不亦乐乎
家里是地主的
大型滑雪道也不是不能安排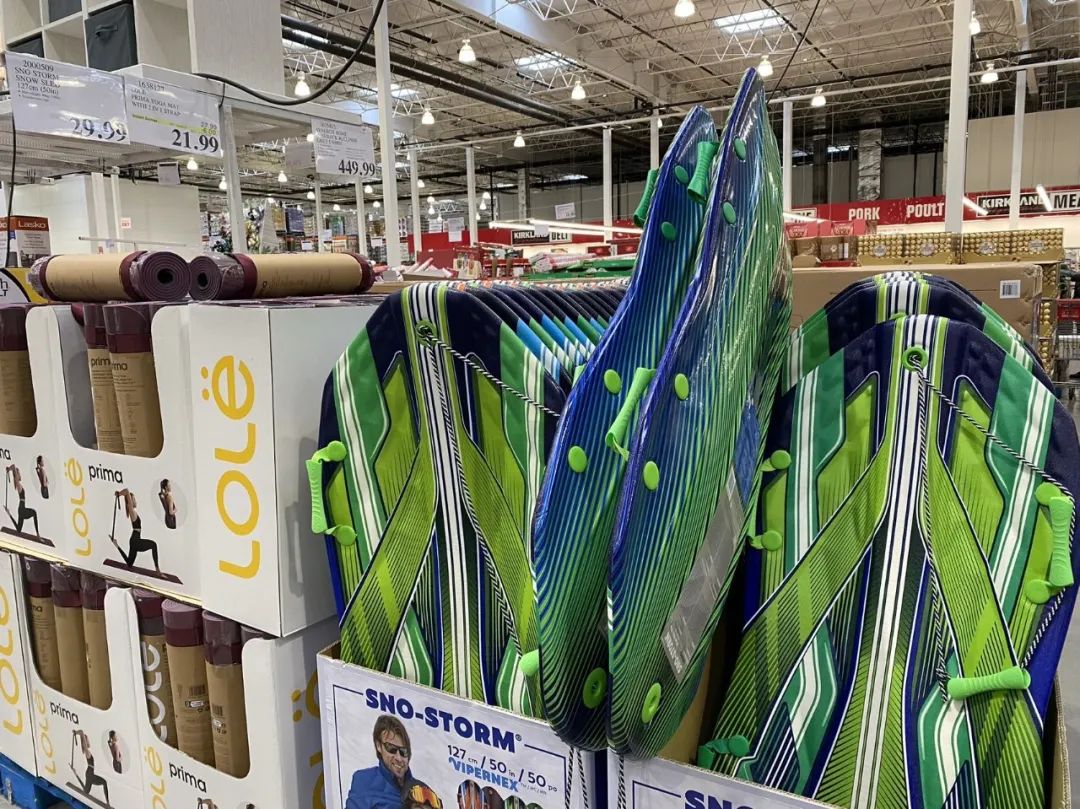 *注意:有些公园是禁止滑雪的!去玩之前先提前确认!*
来源:
https://www.toronto.ca/explore-enjoy/recreation/skating-winter-sports/tobogganing/
Aurora:
Ada Johnson Park

Fleury Park — 1 Community Centre Lane

Machell Park

Aurora Leisure Complex/Lambert Willson Park — 135 Industrial Pkwy. N., Aurora

Copland Park — 225 Aurora Heights Dr., Aurora
East Gwillimbury:
Sharon Hills Park

Harvest Hills Park@145 Harvest Hills Blvd.

Mainprize Park
Georgina:
The ROC — 26479 Civic Centre Rd.
King Township:

Tasca Park — 49 Parkheights Trail, Nobleton
Newmarket:
Dennis Park — 525 Cane Pkwy.

Ken Sturgeon Park — 1035 Lockwood Cir.

Drew Doak Park — 80 Carlson Dr.

Meadowbrook Public School — 233 Patterson St. Hills are located behind the school and are not accessible during school hours.

Frank Stronach Park — 500 Memorial Cir.
Markham:
Milliken Mills Parks — 4277 14th Avenue

Paramount Park

Milne Dam Conservation Park — 8251 McCowan Rd.

Mintleaf Park
Richmond Hill:
Chapman Park — 23 Misty Moor Dr.
Vaughan:

North Maple Regional Park — 11067 Keele St.

Nevada Park — 101 Nevada Cres.

Uplands Golf Club and Ski Centre — 46 Uplands Ave., Thornhill
Whitchurch-Stouffville:
Rupert Park — 442 Rupert Ave.

Memorial Park — 2 Park Dr.
来源:
https://www.yorkregion.com/whatson-story/7995520-map-get-your-thrills-on-the-hills-where-to-toboggan-in-york-region/
Mississauga
Birchwood Park, 1075 Clarkson Rd. N

Brookmede Park, 2254 Council Ring Rd.

Castlegreen Meadows, 2829 Castlebridge Dr.

Erindale Park, 1695 Dundas St. W

Jack Darling Memorial Park, 1180 Lakeshore Rd. W
Brampton
Major Oaks Park, Williams Pkwy and Hwy. 410, Brampton

Mount Chinguacousy@9050 Bramalea Road Brampton
Caledon
Albion Hills Conservation Area@16500 Peel Regional Rd 50, Caledon
来源:
https://www.todocanada.ca/places-toboggan-greater-toronto-area/
Oakville:
Bronte Creek Provincial Park, 1219 Burloak Dr., Oakville

Old Abbey Park, 1110 Old Abbey Lane, Oakville

Appleby College, 540 Lakeshore Road West, Oakville (located on school grounds)
Burlington
LaSalle Park@50 North Shore Blvd

Tyandaga Golf Course@1265 Tyandaga Park Drive, at hole No. 4, on west slope

Central Park@2299 New Street, the hill northwest of Community Garden

Brant Hills Park@2300 Duncaster Drive, southwest of tennis courts

Nelson Park@4183 New Street, east side of park, north of Centennial Bike Path

Lowville Park@6207 Lowville Park Road, the hill on southwest end of park
Milton
Sixteen-Mile Creek@585 Derry Road West, Commercial and Laurier

Livingston Park, north side of Mill Pond

Laurier Valley@316 Laurier Avenue, corner of Commercial and Laurier
Halton Hills
Sir Donald Mann Park, Halton Hills

Cedarvale Park@181-185 Main Street South, Halton Hills
Pickering:
Kinsmen Park, Pickering.

Alex Robertson Park, Pickering.

Amberlea Park, Pickering.
**在公园里需注意是否有禁止滑雪(Toboggan)的指示牌
Ajax:
Greenwood Conservation Area, 5th Concession Rd, Ajax

Hill at Ajax Waterfront Trail, along Lake shore Drive East

Paulynn Park, 1571 Ravenscroft Road
Whitby:
Guthrie Park


Otter Creek Park

Pringle Creek Park

Glen Hill Park

Hy-Hope Farm, Ashburn
Bowmanville:
Darlington Provincial Park
下完暴雪就要滑雪去啊!

找个离家近的就行~
来源:
https://www.todocanada.ca/places-toboggan-greater-toronto-area/
目前80000+加拿大华人妈妈关注加入我们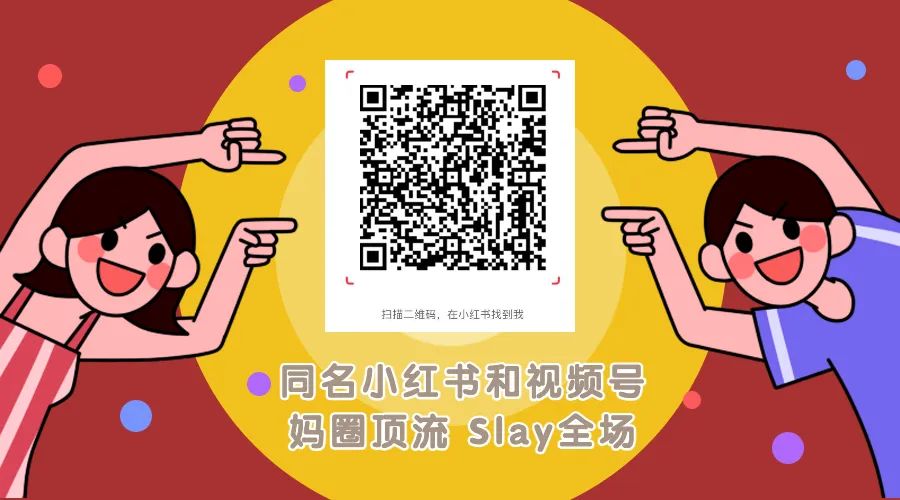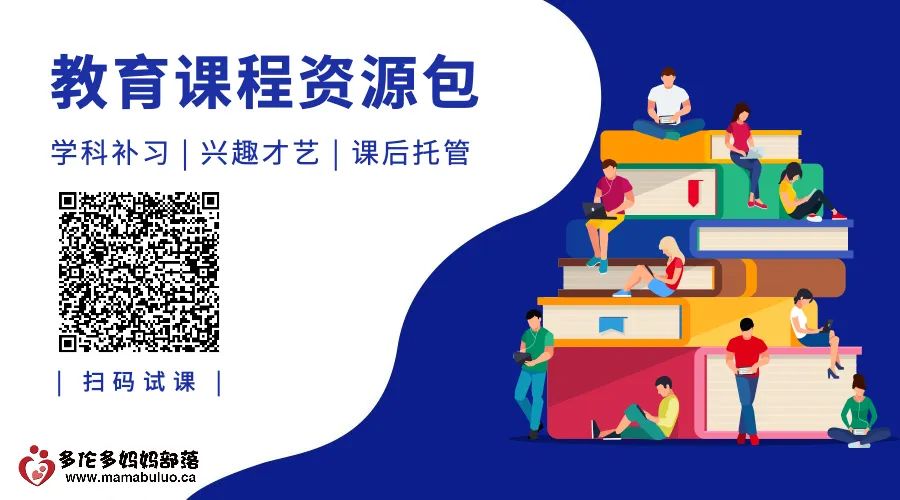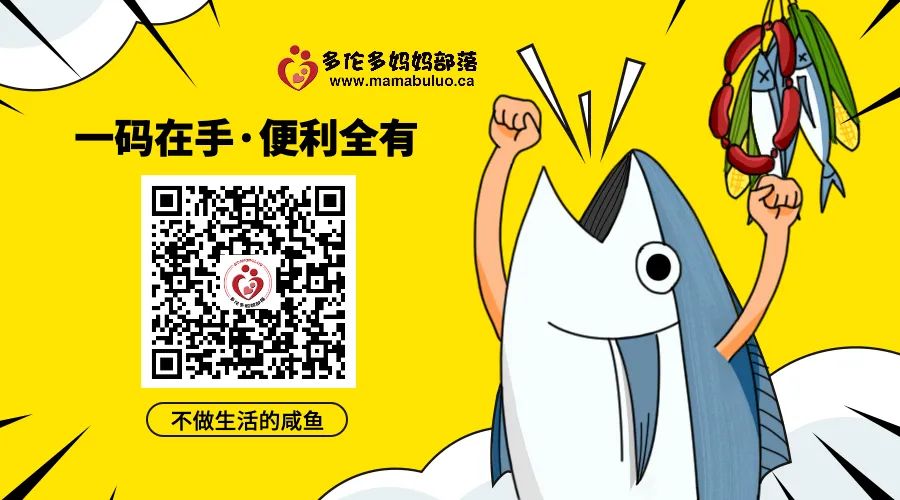 原文始发于微信公众号(多伦多妈妈部落):不用黄金装备!不用去雪场!零技术省钱玩雪入坑:可以玩Toboggan的公园盘点